Rainbow Vodka Sprinkles ;
whatsername
justa normalgirl
18teen and exasperated
straightly
her
would crave for [tequilasunrise] or [anyfruitycocktail] in times of depression or upsetness
or craftwork & literature, depending
erratic and admitting it :p
Delectable Martini Chocolates ;
caramellic
mooooovies^
sprees of silliness
music
ology
chocoholic. BIG TIME
DONUTSSS!!!
appley pies~
swing
swings
dance
dance
photographica
laughter loving
makeup-o-matic
love
seeking
no more




animals are the
love
, esp
PENGUINS
Infectious Toxic Kisses ;
Zesty Lemon Slices ;
carmen
fefe
james
joan
kenneth
melody
sawwah
shitzuRAH
tabss
tina
yiwenn
myARTSYthingies
TILATEQUILA
TILA'S HOTSPOT
*she reads-
XIAXUE
Popped Cherries & Lipglosses Lies ;
February 2005
March 2005
April 2005
May 2005
June 2005
July 2005
September 2005
October 2005
November 2005
December 2005
February 2006
March 2006
April 2006
May 2006
June 2006
July 2006
August 2006
September 2006
October 2006
November 2006
May 2007
June 2007
July 2007
October 2007
November 2007
January 2008
February 2008
March 2008
April 2008
May 2008
August 2008
September 2008
October 2008
November 2008
December 2008
Tequila Shots ;
Get a Fortune Cookie for your page!
#2293 on the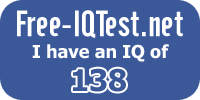 Free-IQTest.net -
Free IQ Test
Dancefloor Anthems ;
give it some time to load. toggle around with the buttons, that might actually help the loading process (and your boredom). turn up your speakers. if you're not gonna stay here for my entries, im pretty sure you will, for the
music
:D and the fortune cookie too :p
BarTENDERS ;
desi
gner.
pic
tor
ial
s.
software.
hell disgusted (and mortified)
Monday, October 06, 20089:54 PM
okay so i've been going around telling people about this news that i heard from my mum recently, but to those who havent heard so far... here thou go:
link
and
link
. cant imagine it? i managed to find an article with a video accompanying it:
link again
.



no i didnt bother to watch the video, so i apologize in advance if the video quality sucks crap. plus it's a security cam, so yeah *shrugs* and besides, i have a pretty good imagination, so when i read these articles, i could pretty much imagine what was going on in my mind's eye.

read it yet? good. i can rant. *deep breath*

WHAT THE HELL????????????????????????????????
TAMADE! KANASAI!! WHAT IS WRONG WITH THIS KID??? FEED LIVE ANIMALS TO A CROC??? WHERE DID HIS EVER-SO-COLOURFUL IMAGINATION COME FROM???
AND HE CAN'T GET CHARGED/SUED/WHATEVER! HE'S GONNA BE LET OFF!!! JUST LIKE THAT!!! WTF?!?!?!?!?!?!?!? WHATEVER HAPPENED TO THE PREVENTION OF ANIMAL CRUELTY, AND ANIMAL RIGHTS? SHIT! FEED HIM TO THE CROC, I SAY! SINCE HE LIKES FEEDING IT SO DAMN BLOODY MUCH!!!
RRRAAAAARRRRRRRRHHHHHHHHHSSSSS!!!!!!!!
AND WHAT KIND OF SECURITY SYSTEM IS THAT IF 13ANIMALS GOT KILLED UNDER ITS "WATCH"???????????????? YOU TELL ME HUH!!!!!
DOUBLE RAARRRRRHHHHHSSSSSSSS!!!!!!
*deep breaths* *calms down* (tries to)
my goodness, what are kids nowadays turning into? shouldnt a 7 year old be playing in the playgrounds with his friends, or some kind of fantasy save-the-world-with-my-friends thing? FEEDING ANIMALS LIVE TO A CROC? omg. *faints*



*recovers from fainting*


a question that encompasses the bigger picture:

what have/are his parents teaching him?

if he were a teen around my age (around 18), i wouldnt be too sure how this question might help, as teens are supposed to think for themselves and know how to discern. but the boy is a mere 7 years old. when a child does something terribly wrong, the first person(s) people direct the blame at is the parent(s). what went wrong?



so it turns out that the boy comes from a background filled with violence. my goodness. seems like humanity hasn't moved that much forward. haven't we come up with ways to deal with anger and violence? then why this case? obviously we still have quite a long way to go.



and i find it a great injustice, that the boy is going to be let off scot-free, just because of his age. see? told you we have a long way to go. so his parents are going to get the brunt of his actions. so what? he is the one who committed the crime, not his parents (much as he's been influenced by them one way or another). yes, his parents deserve some form of punishment, as they are responsible for the proper upbringing of their son. it is irresponsibility on their part that he's turned out like that. but still, walao eh.

but my point is, he's going
scot-free
.
what makes us all think that he won't repeat the same thing again? or do something even worse, like replacing animals with humans, for the same case? some can say that he's young, he needs time to be taught right from wrong, and by the time he grows up he'll be fine in society. if that happens, my friend, we'll be well on our way to utopia. (yay!)





which of course will never happen. why? too many different perspectives = conflicts. so conflicts = NO utopia. tadah. i definitely learned something from that panel discussion in english class :D back to the topic. his parents taking the blame isnt enough; he needs to shoulder some responsibility too. why cant the Australian government wait till he's 10 to charge him? by then it's possible to tell if he's made any improvement, stayed the same, or (horror of horrors) become worse. sentences can be meted out accordingly from there. how can they possibly let such incidents slip past?

what message will this bring to all the young innocent children out there???





aside from that, i think the child should be kept under better care from his parents. if his parents cant do it right, then sorry, someone else will have to. in fact, i personally think that children from known violent family backgrounds should be kept from their parents, especially if their parents are known to be incredibly notorious. it sounds mean and all, but think about the poor child. growing up knowing nothing but violence. is that what you want the future generation to be like? im hell sure no. i wouldnt want to be 79 years old in a nursing home, worrying about society simply because it's headed a downhill slope. why? because my generation didnt do anything to prevent it.



so back to what i was saying. kids should be kept in a safe and nurturing environment, away from violence, and away from what children should not have to experience at tender young ages. it would be a chance for parents as well to go for counselling and such, to help them cut down on their anger, (hopefully) resulting in less violence. but of course, they must be allowed to visit their children too right? later they become more angsty and violent how? jialat... so yeah, 3-4 times a week, number of hours... eh... evaluate how violent they are then come up with the number of hours lor. violent parents are still parents through and through right? so they should be in constant contact with their kids to still have that parent-child bond. oh oh and get a security guard to tag along or something, just in case.



whoa i am a genius man. sighs i wonder if this will actually work lol. if it works... damn governments all over the world must remember to credit me wor! :D *damn buay hiao bai*

another thing that got me really pissed all over this case was the fact that animal cruelty was involved, whether the boy knew it or not. and i for one, am a HUGE-ASS animal lover. ya ya i've had people telling me im weird and stuff, but it doesnt matter. what's not to like about animals anyways? they're cute, funny and won't talk back to you :] so it's obvious why im doubly pissed with this incident. he fed a turtle to the croc, live somemore! chao damnit! i am a

big fan

of turtles okay! i am so damn pissed! imagine if you were the turtle, how would you like it? you dont know what the heck is going on, everything's all dark and stuff, but you can feel yourself moving, being held by something. then that falling sensation, the thud after that. you dont know where you are, and before you know it, some fella's teeth are crushing your shell and having you for supper. like that? yeah, didnt think so.


i really cannot stand the thought of the boy being let off. are people trying to say that abusing animals is acceptable in modern society? have animals no more value to us? and isnt it ironic that the animals were killed in a zoo..? hmmm...


so anyways, i think this boy should go for counselling of some sort, because i remember watching on Discovery Channel or something that actions and behaviours like these could mean tell-tale signs of a potential serial killer of some sort. even the zoo director said that the boy's face remains rather expressionless throughout the feeding spree. and i quote: " "It was like he was playing a game." " here's a real-life example: a serial killer buried the family cat alive, when he was a young boy, just for fun. anybody see a link there? yup, definite candidate for counselling.

okay. im too pissed to think straight anymore. i'll wrap up here.
ARGH
.
JUSTICE IS NOT SERVED. I AM NOT HAPPY. RARHS.
that zoo in Canberra, please! better security systems! put alarms on the cages on each animal if you have to!
parents please arh! set a better example! our future depends on it! (and yours too :p)
judges! need more ways around cases like these! cant just let them off like that *snap* where's the justice when you need it the most?!
me! continue to adore animals even more! because there'll always be a bunch of crazy people trying to kill them for their own entertainment!
those who managed to stay on... whoa pei fu pei fu :D ;)
Labels: animals, australian news, zoo