Rainbow Vodka Sprinkles ;
whatsername
justa normalgirl
18teen and exasperated
straightly
her
would crave for [tequilasunrise] or [anyfruitycocktail] in times of depression or upsetness
or craftwork & literature, depending
erratic and admitting it :p
Delectable Martini Chocolates ;
caramellic
mooooovies^
sprees of silliness
music
ology
chocoholic. BIG TIME
DONUTSSS!!!
appley pies~
swing
swings
dance
dance
photographica
laughter loving
makeup-o-matic
love
seeking
no more




animals are the
love
, esp
PENGUINS
Infectious Toxic Kisses ;
Zesty Lemon Slices ;
carmen
fefe
james
joan
kenneth
melody
sawwah
shitzuRAH
tabss
tina
yiwenn
myARTSYthingies
TILATEQUILA
TILA'S HOTSPOT
*she reads-
XIAXUE
Popped Cherries & Lipglosses Lies ;
February 2005
March 2005
April 2005
May 2005
June 2005
July 2005
September 2005
October 2005
November 2005
December 2005
February 2006
March 2006
April 2006
May 2006
June 2006
July 2006
August 2006
September 2006
October 2006
November 2006
May 2007
June 2007
July 2007
October 2007
November 2007
January 2008
February 2008
March 2008
April 2008
May 2008
August 2008
September 2008
October 2008
November 2008
December 2008
Tequila Shots ;
Get a Fortune Cookie for your page!
#2293 on the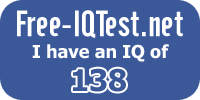 Free-IQTest.net -
Free IQ Test
Dancefloor Anthems ;
give it some time to load. toggle around with the buttons, that might actually help the loading process (and your boredom). turn up your speakers. if you're not gonna stay here for my entries, im pretty sure you will, for the
music
:D and the fortune cookie too :p
BarTENDERS ;
desi
gner.
pic
tor
ial
s.
software.
wheeps...
Friday, March 10, 20068:10 AM
sighs the hols are up next week but i can barely call them the 'hols'... still busy with badgework n school remedials n cip... the enrichment week this week was kinda confusing n a lil hectic cos the timetable was only given out (verbally) on the day itself n basically the school was in quite a chaos...
the career talk thingie on wednesday suddenly made me worry cos its like lots of my peeps know where they wanna go after the o's while im drifting like a plank of wood in the middle of the atlantic ocean -.-'' its like i've planned what i wanna do in the uni (if i can even make it there that is) , which is to major in psychology, but i've got NO IDEA what to do for tertiary education!!! ughs i feel so lost now... :'(
n then there was this website thats supposed to help group your personality then help find some jobs that fit your personality the most... i had these careers in mind: psychologist/psychiatrist, counsellor or prison officer... so when i did that quizzie thingie, my personality came out as social, creative n investigative... cool i thought... but when the jobs list came out, i got stuff like 'child care teacher' n other weird stuff... so sad can... none of my dream jobs were there!!! im so gonna try that thing again man... lol hui wen told us that when she took the test, she had zero job results... so funny la..!! but i shouldn't be laughing at her, after all, she's the one with the brighter future...
Labels: confusion, teenage life
i know your secret and you know mine ; if we both don't tell we'll be fine :)
7:58 AM
lol now i know the truth :)
hahax in any case i could've guessed it, but i'd rather the person tell me the truth herself :)
anyways, she also knows the truth that i should've told her as a friend... i promised to tell her, but i guess i lack trust in people nowadays...
sorry man gurl :)
but at least now u know huh? :)
so must SSSHHH!!!!
swore each other into secrecy le... so you'd BETTER NOT TELL!!!
Labels: friends, teenage life