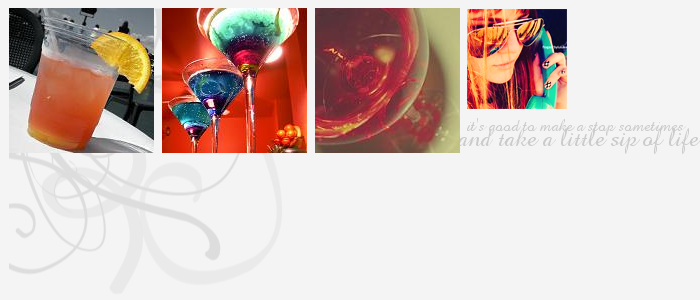 Rainbow Vodka Sprinkles ;
whatsername
justa normalgirl
18teen and exasperated
straightly
her
would crave for [tequilasunrise] or [anyfruitycocktail] in times of depression or upsetness
or craftwork & literature, depending
erratic and admitting it :p
Delectable Martini Chocolates ;
caramellic
mooooovies^
sprees of silliness
music
ology
chocoholic. BIG TIME
DONUTSSS!!!
appley pies~
swing
swings
dance
dance
photographica
laughter loving
makeup-o-matic
love
seeking
no more




animals are the
love
, esp
PENGUINS
Infectious Toxic Kisses ;
Zesty Lemon Slices ;
carmen
fefe
james
joan
kenneth
melody
sawwah
shitzuRAH
tabss
tina
yiwenn
myARTSYthingies
TILATEQUILA
TILA'S HOTSPOT
*she reads-
XIAXUE
Popped Cherries & Lipglosses Lies ;
February 2005
March 2005
April 2005
May 2005
June 2005
July 2005
September 2005
October 2005
November 2005
December 2005
February 2006
March 2006
April 2006
May 2006
June 2006
July 2006
August 2006
September 2006
October 2006
November 2006
May 2007
June 2007
July 2007
October 2007
November 2007
January 2008
February 2008
March 2008
April 2008
May 2008
August 2008
September 2008
October 2008
November 2008
December 2008
Tequila Shots ;
Get a Fortune Cookie for your page!
#2293 on the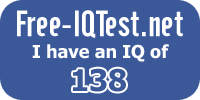 Free-IQTest.net -
Free IQ Test
Dancefloor Anthems ;
give it some time to load. toggle around with the buttons, that might actually help the loading process (and your boredom). turn up your speakers. if you're not gonna stay here for my entries, im pretty sure you will, for the
music
:D and the fortune cookie too :p
BarTENDERS ;
desi
gner.
pic
tor
ial
s.
software.
messed
Tuesday, May 24, 20055:35 AM
it hurts to see to you
even more to sit beside you
knowing i can't have you
just rips my heart in two


are you that clueless
or maybe you just couldn't careless
the pain inside is endless
im already becoming senseless

stop the pulling and pushing
can't you hear me screaming
you're this so confusing
my emotions are overflowing

i guess you'll remain just where you are
not knowing who loved you from afar
i hope that'll leave a scar
on you, my shining star

you've got me messed
with your name on my desk
i've got to confess
you're a disaster at its best


you're my best nightmare
i love your confused stare
but do you even care
whether or not my spirit's there?

everytime you say goodbye
i wanna break down and cry
but i wonder if the tears that fall
are worthy of you at all


don't you know im just pretending
that im just hiding
these tears that i cry
behind these chocolate eyes

i need my emancipation
from this meaningless infatuation
im headed in no direction
with you as my source of inspiration

im sorry honey if i've put this too harshly
but lately you've been making me crazy
push me far away then pull me close to you
make up your mind now, whatcha gonna do?

creeping on the walls
waiting for your call
its a wonder i don't feel like a fool
when i scream your name out in school

the rain's beating down on my hair
then suddenly whipsers of my name fill the air
now when everything replays in full
maybe i was the one, who didn't have a clue...
Labels: confusion, depressed, literature, puppy love, teenage life