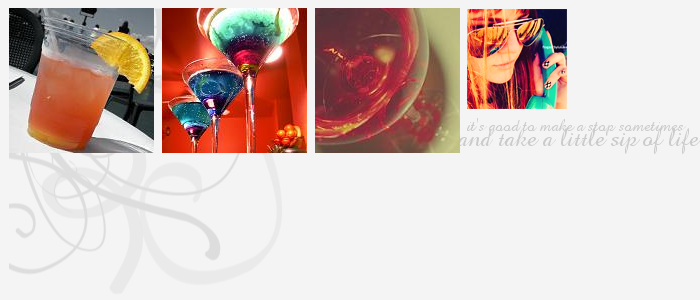 Rainbow Vodka Sprinkles ;
whatsername
justa normalgirl
18teen and exasperated
straightly
her
would crave for [tequilasunrise] or [anyfruitycocktail] in times of depression or upsetness
or craftwork & literature, depending
erratic and admitting it :p
Delectable Martini Chocolates ;
caramellic
mooooovies^
sprees of silliness
music
ology
chocoholic. BIG TIME
DONUTSSS!!!
appley pies~
swing
swings
dance
dance
photographica
laughter loving
makeup-o-matic
love
seeking
no more




animals are the
love
, esp
PENGUINS
Infectious Toxic Kisses ;
Zesty Lemon Slices ;
carmen
fefe
james
joan
kenneth
melody
sawwah
shitzuRAH
tabss
tina
yiwenn
myARTSYthingies
TILATEQUILA
TILA'S HOTSPOT
*she reads-
XIAXUE
Popped Cherries & Lipglosses Lies ;
February 2005
March 2005
April 2005
May 2005
June 2005
July 2005
September 2005
October 2005
November 2005
December 2005
February 2006
March 2006
April 2006
May 2006
June 2006
July 2006
August 2006
September 2006
October 2006
November 2006
May 2007
June 2007
July 2007
October 2007
November 2007
January 2008
February 2008
March 2008
April 2008
May 2008
August 2008
September 2008
October 2008
November 2008
December 2008
Tequila Shots ;
Get a Fortune Cookie for your page!
#2293 on the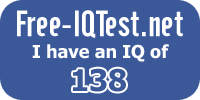 Free-IQTest.net -
Free IQ Test
Dancefloor Anthems ;
give it some time to load. toggle around with the buttons, that might actually help the loading process (and your boredom). turn up your speakers. if you're not gonna stay here for my entries, im pretty sure you will, for the
music
:D and the fortune cookie too :p
BarTENDERS ;
desi
gner.
pic
tor
ial
s.
software.
writing a letter to Heaven
Friday, October 07, 20054:49 AM
a letter to Heaven:
to you, who is in Heaven now. i know you're busy worshipping the Lord in Heaven right now, but i pray that you'll have some time to read this letter.
how's it Heaven? im sorry i couldn't be there at your final months, nor could my family. please don't blame them; it was because of me that we couldn't go back to Edmonton. Round about two months before you left, you were calling to see everyone. i never thought you'd be more right. my family and i couldn't go back as i had to sit for my exams. my family had planned to so many trips to go back, but they got all scrapped, because it was either too near my exam dates or i had something going on. don't hold it against us.
how was it in the final moments? it must have been brutal pain, to have to have both legs amputated to the knees. i didn't know you had diabetes, some great granddaughter i am. im sorry i wasn't able to speak to you that year when i went back in 2003. you must have been so disappointed. till now, i still can't figure out what dialect you were speaking to me in. but i remember you pointing at me, asking aunty what my name was. "Ha Leng" as you called me from that day on, and for my whole stay. ok so it was weird, but i wonder what was running through your mind, everytime sarah and levina could speak to you, whereas all i could do was stand helplessly at one side, watching everything, unable to communicate with you. at the most, i would just stand there and smile at you.
my mum told me that you were a strong independent lady, a strong christian, especially for someone who's over 90. your passing came as a great shock, but then again im glad for you. free from pain, away from the bondages of the world, to meet our Maker. it must be so wonderful. but don't forget there's one girl here who regrets many things, especially not being able to be there when you asked to see everyone you knew.

suddenly feeling your absence, great grandma
"Ha Leng"...
Labels: death, depressed, teenage life