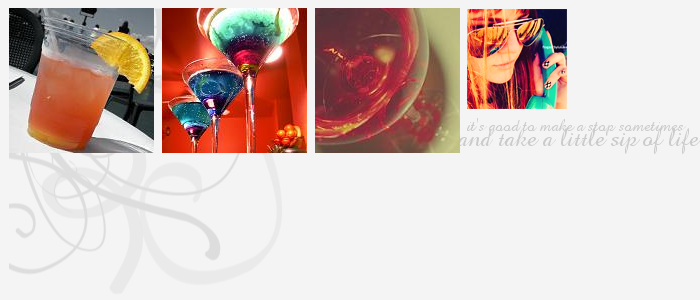 Rainbow Vodka Sprinkles ;
whatsername
justa normalgirl
18teen and exasperated
straightly
her
would crave for [tequilasunrise] or [anyfruitycocktail] in times of depression or upsetness
or craftwork & literature, depending
erratic and admitting it :p
Delectable Martini Chocolates ;
caramellic
mooooovies^
sprees of silliness
music
ology
chocoholic. BIG TIME
DONUTSSS!!!
appley pies~
swing
swings
dance
dance
photographica
laughter loving
makeup-o-matic
love
seeking
no more




animals are the
love
, esp
PENGUINS
Infectious Toxic Kisses ;
Zesty Lemon Slices ;
carmen
fefe
james
joan
kenneth
melody
sawwah
shitzuRAH
tabss
tina
yiwenn
myARTSYthingies
TILATEQUILA
TILA'S HOTSPOT
*she reads-
XIAXUE
Popped Cherries & Lipglosses Lies ;
February 2005
March 2005
April 2005
May 2005
June 2005
July 2005
September 2005
October 2005
November 2005
December 2005
February 2006
March 2006
April 2006
May 2006
June 2006
July 2006
August 2006
September 2006
October 2006
November 2006
May 2007
June 2007
July 2007
October 2007
November 2007
January 2008
February 2008
March 2008
April 2008
May 2008
August 2008
September 2008
October 2008
November 2008
December 2008
Tequila Shots ;
Get a Fortune Cookie for your page!
#2293 on the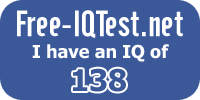 Free-IQTest.net -
Free IQ Test
Dancefloor Anthems ;
give it some time to load. toggle around with the buttons, that might actually help the loading process (and your boredom). turn up your speakers. if you're not gonna stay here for my entries, im pretty sure you will, for the
music
:D and the fortune cookie too :p
BarTENDERS ;
desi
gner.
pic
tor
ial
s.
software.
i left a piece of my heart in philippines
Friday, December 30, 20054:14 AM
i suddenly feel very strange after this year's Philippines mission trip... its as though a part of my heart has been left there. i definitely DID NOT feel this way last year. after this year's trip, i feel more convicted to help the filipino people, reach out to them... Philippines, or more specifically, Novalivches, is like a home to me now, it seems... unflushable toilets, super ice-cold baths, the mud & dust of the roads... who cares really? i was thinking of coming back again next year, and staying longer, like 2-3 weeks... 8 days is DEFINITELY not enough.. but this is only if God's willing...
i think another reason why i feel weird is cos of adrian... he's so nice & friendly & all... im afraid im falling for him (more like tripping). so ridiculous isn't it? but im quite worried... last year, i wasn't worried about not seeing the same faces again the next year... but since i came back this year, at least 3/4 of the children & youth i saw were new faces... auntie dina, jonah & jemima are gone, for undisclosed reasons, gary, connie archie and many more are gone to who knows where... so im pretty worried about not seeing my new friends again next year, like mary grace and jonathan... but still its good to see old faces like john michael and rolly and jofel again...
i wonder if i'll still see them again next year, if i do come back... of cos, adrian included... aw man this is bad... im obsessing over a guy i hardly know and who lives more than 7 hours away from me (including time from home to changi airport: 1hr, singapore to manila:4 hrs, manilan airport to auntie flor's house: 2-3 hrs... not to mention the 'waiting' at customs & immigration... aw man...)


omg i still can't believe he's 19 ok??? he was the tagalog interpreter for dr lim (and part time torch bearer), & i was juggling roles between being a scrubber and the dental assistant for dr lim. just nicely during one of the dental/medical ministry days, we were having small talk over (as in standing over) a dental patient, and i asked him his age. "im 19 years old" came the reply. i dropped the mini-torch on (or next to, or on the floor) the dental patient and stared at him, mouth wide & all... "whoops sorry sorry pai seh..." i bent over to get the torch. even dr lim was laughing at my reaction ok... she too, couldn't help but assume he was my age... i mean, come on, he's not much taller than me (at the most 160cm) and has that funny boyish 15 or 16 year old look on his face... can't be blamed...


but im so sad!!! i missed the chance to get a photo with him... what's wrong with me??? im so living in Idiotcity man... i think i'll just get his pic from dot, only that its with her face :( at leats i wrote him a christmas card... hopefully eric cire (pronounced 'sire') will remember to pass it to him... and hopefully he isn't too shocked about the part where i told him i sorta like him. oh oh, and thanks to wen e, the toy penguin i bought from philippines has a new name thats totally appropriate: a****n. you go guess... hahax... :) oh and another thing: he's part chinese, has a chinese name and knows a *little* bit of mandarin... cool huh? and his english's pretty fluent too hahax... ok i should stop obsessing now...
p.s: this entry was originally written on a receipt and a piece of paper on the airplane flight back to singapore TR503. why am i typing this fact down? nothing much actually... just the SENTIMENTAL VALUE of it thats all...
Labels: friends, overseas mission trips, teenage life, the Philippines