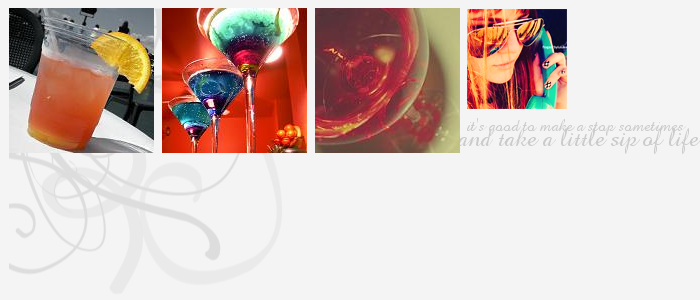 Rainbow Vodka Sprinkles ;
whatsername
justa normalgirl
18teen and exasperated
straightly
her
would crave for [tequilasunrise] or [anyfruitycocktail] in times of depression or upsetness
or craftwork & literature, depending
erratic and admitting it :p
Delectable Martini Chocolates ;
caramellic
mooooovies^
sprees of silliness
music
ology
chocoholic. BIG TIME
DONUTSSS!!!
appley pies~
swing
swings
dance
dance
photographica
laughter loving
makeup-o-matic
love
seeking
no more




animals are the
love
, esp
PENGUINS
Infectious Toxic Kisses ;
Zesty Lemon Slices ;
carmen
fefe
james
joan
kenneth
melody
sawwah
shitzuRAH
tabss
tina
yiwenn
myARTSYthingies
TILATEQUILA
TILA'S HOTSPOT
*she reads-
XIAXUE
Popped Cherries & Lipglosses Lies ;
February 2005
March 2005
April 2005
May 2005
June 2005
July 2005
September 2005
October 2005
November 2005
December 2005
February 2006
March 2006
April 2006
May 2006
June 2006
July 2006
August 2006
September 2006
October 2006
November 2006
May 2007
June 2007
July 2007
October 2007
November 2007
January 2008
February 2008
March 2008
April 2008
May 2008
August 2008
September 2008
October 2008
November 2008
December 2008
Tequila Shots ;
Get a Fortune Cookie for your page!
#2293 on the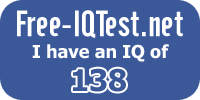 Free-IQTest.net -
Free IQ Test
Dancefloor Anthems ;
give it some time to load. toggle around with the buttons, that might actually help the loading process (and your boredom). turn up your speakers. if you're not gonna stay here for my entries, im pretty sure you will, for the
music
:D and the fortune cookie too :p
BarTENDERS ;
desi
gner.
pic
tor
ial
s.
software.
carnival barnacles
Friday, February 17, 20068:06 AM
wowsies i can finally get the first entry of this year in :) don't think i'll be posting many cos of the o's this year -.-'' dang... but anyways i can finally get a breather from all that hectic hell i've been getting these days from schoolwork n the 'oh so happening' carnival thats been driving me nuts... i've yet to get used to the routine of mock exams, class tests n remedial classes... oh well i expected them last year but im still adjusting respectively :)
the carnival stuff is even worse!!! i got sabotaged to be overall in charge of the banner n decorations stuff n it was gross! pressurizing n pretty cool, it was still kinda difficult cos i hadda milk every single drop of brain juice for its worth to get ideas out... -.-'' and when i was doing the banners, dang did i feel like some kinda vandal/graffiti artist (depens on the way you look at it... i was only doing banners which are decorative stuff :)) brush of dripping red paint in one hand, shaking a can of black spray paint in another, looking super nonchalant n bored, waiting for a nice piece of blank spacious nothing to victimise n leave my mark... dang that was super cool... hey even the teachers like mr thomas than gave a nod of approval... couldn't do it without my gang of helpers namely manda the CHAIRMAN, jingyi, mel, tina, atikah n jess... thanks n love you peeps loads (if you're reading this)...
anyways the open house (trial run la) was today but i didn't do much... just ordered some gelly alphabets test tubes from hui wen's stall... man i seriously agree with drey... they SO should drop from sciences n go to ECONOMICS instead... i mean the way they priced their goods was so... cool... its like their class was born entrepreneurship-ly or something... in any case im gonna get my orders tmr n go work my shift at one of the stalls... i wonder if my 5 booklets can last me :)
Labels: school fund-raising, school life, teenage life