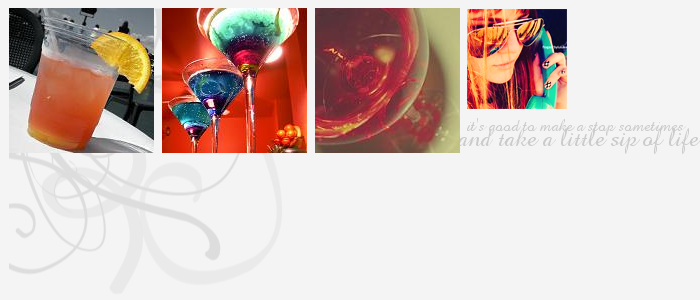 Rainbow Vodka Sprinkles ;
whatsername
justa normalgirl
18teen and exasperated
straightly
her
would crave for [tequilasunrise] or [anyfruitycocktail] in times of depression or upsetness
or craftwork & literature, depending
erratic and admitting it :p
Delectable Martini Chocolates ;
caramellic
mooooovies^
sprees of silliness
music
ology
chocoholic. BIG TIME
DONUTSSS!!!
appley pies~
swing
swings
dance
dance
photographica
laughter loving
makeup-o-matic
love
seeking
no more




animals are the
love
, esp
PENGUINS
Infectious Toxic Kisses ;
Zesty Lemon Slices ;
carmen
fefe
james
joan
kenneth
melody
sawwah
shitzuRAH
tabss
tina
yiwenn
myARTSYthingies
TILATEQUILA
TILA'S HOTSPOT
*she reads-
XIAXUE
Popped Cherries & Lipglosses Lies ;
February 2005
March 2005
April 2005
May 2005
June 2005
July 2005
September 2005
October 2005
November 2005
December 2005
February 2006
March 2006
April 2006
May 2006
June 2006
July 2006
August 2006
September 2006
October 2006
November 2006
May 2007
June 2007
July 2007
October 2007
November 2007
January 2008
February 2008
March 2008
April 2008
May 2008
August 2008
September 2008
October 2008
November 2008
December 2008
Tequila Shots ;
Get a Fortune Cookie for your page!
#2293 on the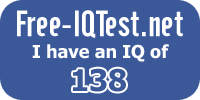 Free-IQTest.net -
Free IQ Test
Dancefloor Anthems ;
give it some time to load. toggle around with the buttons, that might actually help the loading process (and your boredom). turn up your speakers. if you're not gonna stay here for my entries, im pretty sure you will, for the
music
:D and the fortune cookie too :p
BarTENDERS ;
desi
gner.
pic
tor
ial
s.
software.
camera phobia
Friday, June 02, 20068:38 AM
oh gosh today must be like the most embarrassing/funny/weird/oh-my-gosh day ever of my 16 year long life lols... as far as i can remember that is...
today chee san, drey, yiwen, sam n me went to macs after geog for breakfast... then after breakfast yw wanted to try the van gogh sketch machine which is outside macs la... cs n i were standing at the side of the machine near the pillar while the rest of them were inside the machine checking it out... then out of nowhere i see kym ng. n this kinda cute guy (some people told me he's from some superhost thing). n this elevated microphone. n a CAMERA. thats for FILMING. OH MY GOSH. man was i stunned...
my head was still hanging out for all the camera to see, while kym ng was asking the 4 of them some question like "what do you normally do after school?" in mandarin, when cs suddenly pulled me behind the pillar... then out of nowhere (again) manda n co appeared n kym ng also started asking them the same questions... they ran around from macs to guardian while cs n i were contemplating on hiding in the toilet... it was kinda funny cos they practically ran after them, cameras n all... the cute superhost guy even hollered after us "at least say bye bye!!" in mandarin... cs n i hurried over to our big bunch, n i turned n waved "BYE BYE!" with my nicest smile lols (may the puking noises begin)...
man am i still feeling kinda shocked... i mean hello i so hope they DO NOT put us on national on tv... i mean if u wanna interview us, at least catch us in nicer home clothes n not in our kuku school clothes... i mean like hello who wants to get interviewed on national tv wearing a "i love chr" shirt with that cutesy *bleh* logo n the chr pe shirt??? not me n my friends, thats what i know... n for goodness sake some of us were having a bad hair day! messy hair, flyaway hair, hair full of pins, curtain hair... oh whatever u get my drift... arghs all i can hope is that they don't air this on tv with the mandarin captions "why are u guys running away???" *freaks*
oh btw, so sad tina missed out on the fun :) should've come earlier la girl x))
Labels: friends, teenage life, television