Rainbow Vodka Sprinkles ;
whatsername
justa normalgirl
18teen and exasperated
straightly
her
would crave for [tequilasunrise] or [anyfruitycocktail] in times of depression or upsetness
or craftwork & literature, depending
erratic and admitting it :p
Delectable Martini Chocolates ;
caramellic
mooooovies^
sprees of silliness
music
ology
chocoholic. BIG TIME
DONUTSSS!!!
appley pies~
swing
swings
dance
dance
photographica
laughter loving
makeup-o-matic
love
seeking
no more




animals are the
love
, esp
PENGUINS
Infectious Toxic Kisses ;
Zesty Lemon Slices ;
carmen
fefe
james
joan
kenneth
melody
sawwah
shitzuRAH
tabss
tina
yiwenn
myARTSYthingies
TILATEQUILA
TILA'S HOTSPOT
*she reads-
XIAXUE
Popped Cherries & Lipglosses Lies ;
February 2005
March 2005
April 2005
May 2005
June 2005
July 2005
September 2005
October 2005
November 2005
December 2005
February 2006
March 2006
April 2006
May 2006
June 2006
July 2006
August 2006
September 2006
October 2006
November 2006
May 2007
June 2007
July 2007
October 2007
November 2007
January 2008
February 2008
March 2008
April 2008
May 2008
August 2008
September 2008
October 2008
November 2008
December 2008
Tequila Shots ;
Get a Fortune Cookie for your page!
#2293 on the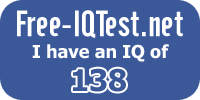 Free-IQTest.net -
Free IQ Test
Dancefloor Anthems ;
give it some time to load. toggle around with the buttons, that might actually help the loading process (and your boredom). turn up your speakers. if you're not gonna stay here for my entries, im pretty sure you will, for the
music
:D and the fortune cookie too :p
BarTENDERS ;
desi
gner.
pic
tor
ial
s.
software.
graduation continued again
Sunday, October 22, 200610:18 AM
this is the final pic that i took on graduation (well there's more but due to censorship... hahax sorry i aint gonna post them man! 4e1 peeps ask them from me if they want =])
ms tambunan and me (i miss her already)
okay so both of us may look really weird in this pic, but somehow this pic holds quite a lot of significance to me.
when she first came in, we were astounded by 2 things about her: her size (not trying to be mean here but yeah...), and her fluency in the english language. she came across as a very eccentric person to me. but overtime this aspect of her actually repelled me from her, cos i couldn't get onto the same wavelength as hers. i couldn't understand the reasons behind her doing certain actions, such as getting worked up over us not greeting her ''good morning'' properly with the right enthusiasm and attitude.
but soon i began to understand her eclectic wisdom. she is actually in fact,
a person full of wisdom and values, morals and righteous beliefs.
she overflows with interesting experiences and knowledge, ready to share it with us. she's a very caring teacher, who cares more than just the academic side of us. to her, the character-building that happens in school is more important. and i respect and agree with that. rather than how much time we spend studying, she is more concerned with our health and well-being. this is what i really call a teacher, an educator,
a human.

she has touched my life, giving me better advice than what my parents could've possibly given. she has given me enough concern that i would've demanded or expected from a teacher. for this i give her my utmost respect. she has shared with me (us) her morals, values and beliefs that are right and supported in all ways. for this she has gained my admiration. she has given me a well-rounded education, of my academic, spiritual, psychological being. for this i look to her as my mentor. she has opened my eyes and perspective, teaching me to look at things at various planes of thinking. for this i give her my praise. for everything she's done, i want to thank her =]
Labels: graduation, school life, teachers, teenage life