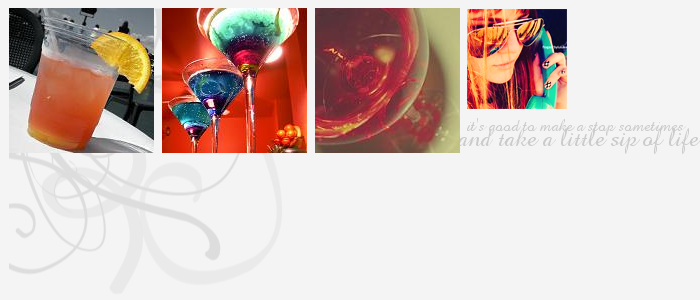 Rainbow Vodka Sprinkles ;
whatsername
justa normalgirl
18teen and exasperated
straightly
her
would crave for [tequilasunrise] or [anyfruitycocktail] in times of depression or upsetness
or craftwork & literature, depending
erratic and admitting it :p
Delectable Martini Chocolates ;
caramellic
mooooovies^
sprees of silliness
music
ology
chocoholic. BIG TIME
DONUTSSS!!!
appley pies~
swing
swings
dance
dance
photographica
laughter loving
makeup-o-matic
love
seeking
no more




animals are the
love
, esp
PENGUINS
Infectious Toxic Kisses ;
Zesty Lemon Slices ;
carmen
fefe
james
joan
kenneth
melody
sawwah
shitzuRAH
tabss
tina
yiwenn
myARTSYthingies
TILATEQUILA
TILA'S HOTSPOT
*she reads-
XIAXUE
Popped Cherries & Lipglosses Lies ;
February 2005
March 2005
April 2005
May 2005
June 2005
July 2005
September 2005
October 2005
November 2005
December 2005
February 2006
March 2006
April 2006
May 2006
June 2006
July 2006
August 2006
September 2006
October 2006
November 2006
May 2007
June 2007
July 2007
October 2007
November 2007
January 2008
February 2008
March 2008
April 2008
May 2008
August 2008
September 2008
October 2008
November 2008
December 2008
Tequila Shots ;
Get a Fortune Cookie for your page!
#2293 on the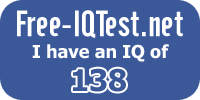 Free-IQTest.net -
Free IQ Test
Dancefloor Anthems ;
give it some time to load. toggle around with the buttons, that might actually help the loading process (and your boredom). turn up your speakers. if you're not gonna stay here for my entries, im pretty sure you will, for the
music
:D and the fortune cookie too :p
BarTENDERS ;
desi
gner.
pic
tor
ial
s.
software.
MORE destressing (no it aint working actually ha)
Monday, October 30, 20065:24 AM
Your Inner Child Is Naughty
Like a child, you tend to discount social rules. It's just too much fun to break the rules! You love trouble - and it seems that trouble loves you. And no matter what, you refuse to grow up!
i've been a
bad girl
for a long time huh =X
You Are A Good Friend
You're always willing to listen Or lend a shoulder to cry on You're there through thick and thin Many people consider you their "best friend"!
awww
really
? i find that kinda hard to believe actually ha hahee ha~
You Are a Caramel Crunch Donut
You're a complex creature, and you're guilty of complicating things for fun. You've been known to sit around pondering the meaning of life... Or at times, pondering the meaning of your doughnut. To frost or not to frost? To fill or not to fill? These are your eternal questions.
oooh
bring on the

caramel
!!! =]
Your Love Life Secrets Are
Looking back on your life, you will have a few true loves.
You've been deeply wounded in the past, and you're still recovering from that hurt.
You expect a lot from your lover - you want the full package. You tend to be very picky.
In fights, you are able to walk away and calm down. You are able to weather the storm.
Getting over a break-up doesn't take long. Easy come, easy go.
really?
You Have Your Sarcastic Moments
While you're not sarcastic at all times, you definitely have a cynical edge. In your opinion, not all people are annoying. Some are dead! And although you do have your genuine moments, you can't help getting your zingers in. Some people might be a little hurt by your sarcasm, but it's more likely they think you're hilarious.
i need to go on refresh courses on my sarcasm asap...
like seriously
...
You Are 40% Boyish and 60% Girlish
You are pretty evenly split down the middle - a total eunuch.Okay, kidding about the eunuch part. But you do get along with both sexes.You reject traditional gender roles. However, you don't actively fight them.You're just you. You don't try to be what people expect you to be.
i still think the percentages should've been reversed ha hahee ha...
You Are Vanilla Ice Cream
Your personality is anything but "vanilla". You're a risk taker, who's up for anything new. You go well with anyone and fit into any situation.
You are most compatible with rocky road ice cream.
yummy yummy... oh would'ja pour some
caramel
on that bowl of vanilla ice cream too? =]
Your Quirk Factor: 50%
You're a pretty quirky person, but you're just normal enough to hide it. Congratulations - you've fooled other people into thinking you're just like them!
yayness =x
You Are 53% Grown Up, 47% Kid
You've grown up a good bit, but you still have a way to go before you're emotionally mature.You have the skills to control your emotions, you just have to use them.
ha hahee ha~ =X
Labels: personality, quizzes, randominity