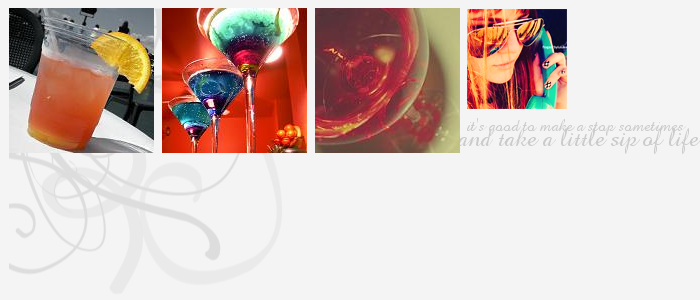 Rainbow Vodka Sprinkles ;
whatsername
justa normalgirl
18teen and exasperated
straightly
her
would crave for [tequilasunrise] or [anyfruitycocktail] in times of depression or upsetness
or craftwork & literature, depending
erratic and admitting it :p
Delectable Martini Chocolates ;
caramellic
mooooovies^
sprees of silliness
music
ology
chocoholic. BIG TIME
DONUTSSS!!!
appley pies~
swing
swings
dance
dance
photographica
laughter loving
makeup-o-matic
love
seeking
no more




animals are the
love
, esp
PENGUINS
Infectious Toxic Kisses ;
Zesty Lemon Slices ;
carmen
fefe
james
joan
kenneth
melody
sawwah
shitzuRAH
tabss
tina
yiwenn
myARTSYthingies
TILATEQUILA
TILA'S HOTSPOT
*she reads-
XIAXUE
Popped Cherries & Lipglosses Lies ;
February 2005
March 2005
April 2005
May 2005
June 2005
July 2005
September 2005
October 2005
November 2005
December 2005
February 2006
March 2006
April 2006
May 2006
June 2006
July 2006
August 2006
September 2006
October 2006
November 2006
May 2007
June 2007
July 2007
October 2007
November 2007
January 2008
February 2008
March 2008
April 2008
May 2008
August 2008
September 2008
October 2008
November 2008
December 2008
Tequila Shots ;
Get a Fortune Cookie for your page!
#2293 on the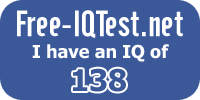 Free-IQTest.net -
Free IQ Test
Dancefloor Anthems ;
give it some time to load. toggle around with the buttons, that might actually help the loading process (and your boredom). turn up your speakers. if you're not gonna stay here for my entries, im pretty sure you will, for the
music
:D and the fortune cookie too :p
BarTENDERS ;
desi
gner.
pic
tor
ial
s.
software.
Colorgenics - Your personal profile
Tuesday, November 07, 20062:42 AM
At this particular time, you are feeling that you are or were unjustly and undeservedly treated and/or betrayed in your hopes and dreams. You feel that everything is against you. But look on the bright side for you are, whether you believe it or not, a survivor.
You are not be feeling so good at this time.
Everything seems to be getting on top of you.
What you need is a rest from all of the the present trials and tribulations in peaceful surroundings and with someone - male or female, it doesn't really matter - who can really
understand you and appreciates your needs.
You are not an argumentative sort of person and 'rather than fight - you'd switch' (an old cigarette ad cliche). But when you try to assert yourself - as sometimes you may try to do - you meet with so much resistance and effrontery that manifests itself so obviously that you become hurt, indignant and resentful. So in order to have peace and quiet you tend to become inhibited. You keep it all to yourself but deep down, you 'feel' and 'hurt' a lot.
Recent disappointment has led you to become truly introverted. You are becoming suspicious of everybody and consequently you now feel that you are unable to trust anybody. Unfortunately it would appear that you are curbing your natural enthusiasm and imaginative nature - perhaps this is because you are fearful that you may become over enthused and find that you could possibly be carried away by wishful thinking. You are keeping your distance to see whether attitudes towards you are sincere - but this watchfulness could easily develop into suspicion and distrust.
In the past your trusting attitude has often been misunderstood and so you have needed to protect yourself against your tendency to be abused and taken advantage of. As a consequence you possibly adopt an aloof and critical attitude and you are only willing to let your guard down once sincerity and trustworthiness can be assured.
[i'd say 75-85% of this is pretty true]
you can try it at
http://www.paulgoldin.com/colorgenics.htm
if you want... kinda interesting...
Labels: personality, quizzes, randominity