Rainbow Vodka Sprinkles ;
whatsername
justa normalgirl
18teen and exasperated
straightly
her
would crave for [tequilasunrise] or [anyfruitycocktail] in times of depression or upsetness
or craftwork & literature, depending
erratic and admitting it :p
Delectable Martini Chocolates ;
caramellic
mooooovies^
sprees of silliness
music
ology
chocoholic. BIG TIME
DONUTSSS!!!
appley pies~
swing
swings
dance
dance
photographica
laughter loving
makeup-o-matic
love
seeking
no more




animals are the
love
, esp
PENGUINS
Infectious Toxic Kisses ;
Zesty Lemon Slices ;
carmen
fefe
james
joan
kenneth
melody
sawwah
shitzuRAH
tabss
tina
yiwenn
myARTSYthingies
TILATEQUILA
TILA'S HOTSPOT
*she reads-
XIAXUE
Popped Cherries & Lipglosses Lies ;
February 2005
March 2005
April 2005
May 2005
June 2005
July 2005
September 2005
October 2005
November 2005
December 2005
February 2006
March 2006
April 2006
May 2006
June 2006
July 2006
August 2006
September 2006
October 2006
November 2006
May 2007
June 2007
July 2007
October 2007
November 2007
January 2008
February 2008
March 2008
April 2008
May 2008
August 2008
September 2008
October 2008
November 2008
December 2008
Tequila Shots ;
Get a Fortune Cookie for your page!
#2293 on the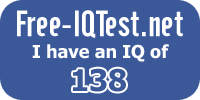 Free-IQTest.net -
Free IQ Test
Dancefloor Anthems ;
give it some time to load. toggle around with the buttons, that might actually help the loading process (and your boredom). turn up your speakers. if you're not gonna stay here for my entries, im pretty sure you will, for the
music
:D and the fortune cookie too :p
BarTENDERS ;
desi
gner.
pic
tor
ial
s.
software.
Thoughts: Life
Wednesday, April 02, 20081:57 AM
Where am I?

How did I come to be here?
What is this thing called the world?
How did I come into the world?
And If I am compelled to take part in it,
We are much involved, all of us, with questions about things that matter a good deal today but will be forgotten by this time tomorrow -- the immediate whereas and whens and hows that face us daily at home and at work -- but at the same time we tend to lose track of the questions about things that matter always, life-and-death questions about meaning, purpose, and value. To lose track of such deep questions as these is to risk losing track of who we really are in our own depths and where we are really going.

-Frederick Buechner, Wishful Thinking: A Theological ABC
Men and women develop theologies when, having found life puzzling to their minds and disturbing to their hearts, they try to work out an understanding of life that will satisfy their intellectual honor and their hearts' needs. The resulting theological structures are likely to differ radically in the way they state the basic issues and in their conclusions, but one imperative set of questions permeates them all: Who am I, and where am I, and what am I doing here? These are universal as well as personal questions, and social as well as individual. Everyone does ask and answer them more or less consciously and more or less adequately. And they are practical as well as theoretical questions. How we answer them will directly or indirectly determine all our actions in and reaction to the world in which we live.

-Mary McDermott Shideler, A Creed For A Christian Skeptic.
i think too much of World Religions has gotten into my head... someone save me!!! :[ =x
Labels: life, purpose, thoughts
i did a little research after you told me about your "thing", and if you want a way to make more money using your your blog you can enter this site: link. bye.