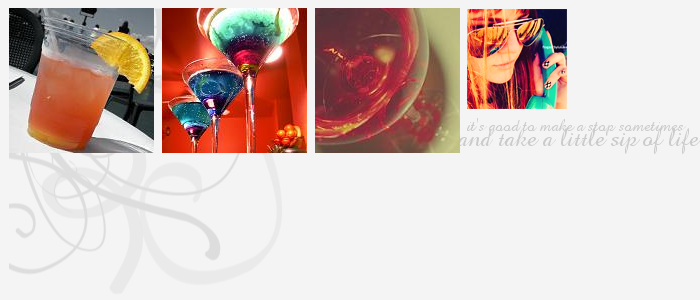 Rainbow Vodka Sprinkles ;
whatsername
justa normalgirl
18teen and exasperated
straightly
her
would crave for [tequilasunrise] or [anyfruitycocktail] in times of depression or upsetness
or craftwork & literature, depending
erratic and admitting it :p
Delectable Martini Chocolates ;
caramellic
mooooovies^
sprees of silliness
music
ology
chocoholic. BIG TIME
DONUTSSS!!!
appley pies~
swing
swings
dance
dance
photographica
laughter loving
makeup-o-matic
love
seeking
no more




animals are the
love
, esp
PENGUINS
Infectious Toxic Kisses ;
Zesty Lemon Slices ;
carmen
fefe
james
joan
kenneth
melody
sawwah
shitzuRAH
tabss
tina
yiwenn
myARTSYthingies
TILATEQUILA
TILA'S HOTSPOT
*she reads-
XIAXUE
Popped Cherries & Lipglosses Lies ;
February 2005
March 2005
April 2005
May 2005
June 2005
July 2005
September 2005
October 2005
November 2005
December 2005
February 2006
March 2006
April 2006
May 2006
June 2006
July 2006
August 2006
September 2006
October 2006
November 2006
May 2007
June 2007
July 2007
October 2007
November 2007
January 2008
February 2008
March 2008
April 2008
May 2008
August 2008
September 2008
October 2008
November 2008
December 2008
Tequila Shots ;
Get a Fortune Cookie for your page!
#2293 on the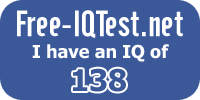 Free-IQTest.net -
Free IQ Test
Dancefloor Anthems ;
give it some time to load. toggle around with the buttons, that might actually help the loading process (and your boredom). turn up your speakers. if you're not gonna stay here for my entries, im pretty sure you will, for the
music
:D and the fortune cookie too :p
BarTENDERS ;
desi
gner.
pic
tor
ial
s.
software.
done! but...
Sunday, August 17, 200811:05 PM
hella yeah! i've finally done up my blog! (well more like revamp actually...) i've changed my bloglink and layout woots! like seriously, i've had the old one since like what, sec 4? so that makes it... shit... since 2006? like whoa. THAT'S OLD. and besides, my MI friend MuMu kept making fun of my old link, calling it "blackforest, bloodcherry" like -_____-""" so here's the brand new blog. new package, same old crap. BLAH hahaha~

ehhh now i need help with my blogskin though. any kind souls out there to help? i wanna adjust the length of my scrollbar, but cant seem to be able to do it. tag me if you have any tips or something :] the damn scrollbar was originally NONEXISTENT, so just look to your right and marvel at my handiwork *all sing HALLELUJAH* lol omg im losing my sanity to my family and boredom here. SOMEONE SAVE ME.

oh oh baby's having his exams this week. all the best to him. and to fe fe! and all the poly people out there la... zzz shitz, i gotta go now. this rant will continue later. I'LL BE BAAAAACK.
Labels: randominity, teenage life