Rainbow Vodka Sprinkles ;
whatsername
justa normalgirl
18teen and exasperated
straightly
her
would crave for [tequilasunrise] or [anyfruitycocktail] in times of depression or upsetness
or craftwork & literature, depending
erratic and admitting it :p
Delectable Martini Chocolates ;
caramellic
mooooovies^
sprees of silliness
music
ology
chocoholic. BIG TIME
DONUTSSS!!!
appley pies~
swing
swings
dance
dance
photographica
laughter loving
makeup-o-matic
love
seeking
no more




animals are the
love
, esp
PENGUINS
Infectious Toxic Kisses ;
Zesty Lemon Slices ;
carmen
fefe
james
joan
kenneth
melody
sawwah
shitzuRAH
tabss
tina
yiwenn
myARTSYthingies
TILATEQUILA
TILA'S HOTSPOT
*she reads-
XIAXUE
Popped Cherries & Lipglosses Lies ;
February 2005
March 2005
April 2005
May 2005
June 2005
July 2005
September 2005
October 2005
November 2005
December 2005
February 2006
March 2006
April 2006
May 2006
June 2006
July 2006
August 2006
September 2006
October 2006
November 2006
May 2007
June 2007
July 2007
October 2007
November 2007
January 2008
February 2008
March 2008
April 2008
May 2008
August 2008
September 2008
October 2008
November 2008
December 2008
Tequila Shots ;
Get a Fortune Cookie for your page!
#2293 on the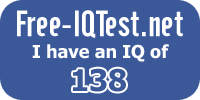 Free-IQTest.net -
Free IQ Test
Dancefloor Anthems ;
give it some time to load. toggle around with the buttons, that might actually help the loading process (and your boredom). turn up your speakers. if you're not gonna stay here for my entries, im pretty sure you will, for the
music
:D and the fortune cookie too :p
BarTENDERS ;
desi
gner.
pic
tor
ial
s.
software.
very pleasantly surprised...
Saturday, October 04, 200811:13 PM
so... anyways, i mentioned in a previous post of mine that i joined
nuffnang.com
, an online community for bloggers, by bloggers. and the best part is they help you earn from your blog! i won't make this sound like an advertorial, so if you're interested, check it out yourself! BUT. if you have any intention of joining, do keep in mind that it's only available in Singapore, Malaysia and the Philippines.
'but you are in Canada! why/how the heck you join?' you ask me.
because. i am able to provide a name of a local payee and the address of that payee (boyfriend la haha!). so unless you can do the same thing as i did (and know that the person is fully trustworthy) go ahead and sign up! oh and i haven't made money from nuffnang la, cos my readership not high enough :[ sad eh?
okay back to topic. nuffnang helps me track my daily stats, such as how many people have visited my blog today, where are they from, keywords from searches, and who referred me. obviously daily ones are pretty sucky so i shall not mention them. pui.
but on checking my weekly stats, i was quite surprised. well in a very nice way la.
for this week, these are my stats of which countries my readers originate from:
Singapore - 55.2%
Canada - 35.8%
United States - 6%
Malaysia - 1.5%
Australia - 1.5%
WAAAAAAAA.
i damn happy can??? people in Malaysia and the States visit my blog??? song boh?! i can account for Singapore, Canada and Australia, cos i have friends and cousins in these countries. but Malaysia and the United States? wa happy like siao... *dances around room throwing penguin collection in air to "My Heart Will Go On"*
yes i am THAT happy. doesny matter what song is in the background, i'll dance to it! but no, i WILL NOT. i repeat. WILL NOT make a video of me dancing and put it up here, it's too horrifying. later scare all of you away then jialat.
but i just wanna say thankyou to those who visit, be it on a regular basis or not. a new post is coming up, but it's taking so long cos it's pretty research-based! (ya it's on health)
Labels: randominity