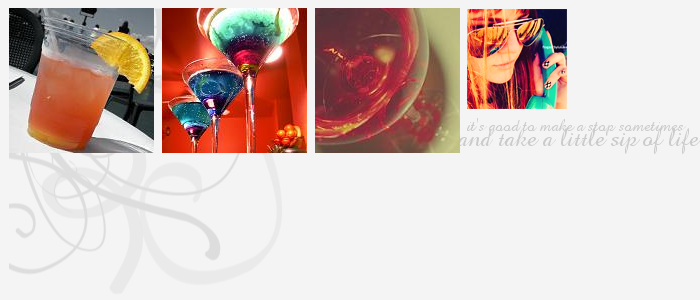 Rainbow Vodka Sprinkles ;
whatsername
justa normalgirl
18teen and exasperated
straightly
her
would crave for [tequilasunrise] or [anyfruitycocktail] in times of depression or upsetness
or craftwork & literature, depending
erratic and admitting it :p
Delectable Martini Chocolates ;
caramellic
mooooovies^
sprees of silliness
music
ology
chocoholic. BIG TIME
DONUTSSS!!!
appley pies~
swing
swings
dance
dance
photographica
laughter loving
makeup-o-matic
love
seeking
no more




animals are the
love
, esp
PENGUINS
Infectious Toxic Kisses ;
Zesty Lemon Slices ;
carmen
fefe
james
joan
kenneth
melody
sawwah
shitzuRAH
tabss
tina
yiwenn
myARTSYthingies
TILATEQUILA
TILA'S HOTSPOT
*she reads-
XIAXUE
Popped Cherries & Lipglosses Lies ;
February 2005
March 2005
April 2005
May 2005
June 2005
July 2005
September 2005
October 2005
November 2005
December 2005
February 2006
March 2006
April 2006
May 2006
June 2006
July 2006
August 2006
September 2006
October 2006
November 2006
May 2007
June 2007
July 2007
October 2007
November 2007
January 2008
February 2008
March 2008
April 2008
May 2008
August 2008
September 2008
October 2008
November 2008
December 2008
Tequila Shots ;
Get a Fortune Cookie for your page!
#2293 on the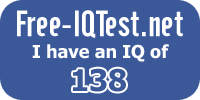 Free-IQTest.net -
Free IQ Test
Dancefloor Anthems ;
give it some time to load. toggle around with the buttons, that might actually help the loading process (and your boredom). turn up your speakers. if you're not gonna stay here for my entries, im pretty sure you will, for the
music
:D and the fortune cookie too :p
BarTENDERS ;
desi
gner.
pic
tor
ial
s.
software.
oh whatever
Saturday, June 03, 20065:20 AM
seriously whats so wrong with sleeping? esp when i've only been asleep for like half an hour? that so DOES NOT give you the right to barge into my room n give me the scolding of my life then slam my door, esp when you've told EVERYONE in the house not to... set a good example yourself before asking me to... sheesh...
n hello whats so seriously wrong with sleeping that you wanna bring me to the doctor's? what just because i've been sleeping a lot recently doesn't mean i have some weird sleeping disorder or some fatigue syndrome (even though there really is such a syndrome but touch wood lar)... gosh need you guys be so overreacting? take a chill pill la... n to think you actually sent me for counselling cos you think im some kinda mad nut of some sort that you can't handle...
im not gonna type too long about this cos i'll start raving about the past thats not so nice to read about... but all i can say is that you guys had better not raise zong yi n xia xuan the way you did to me n end up in the same screwed up situation later n start blaming your kids when its really you guys who haven't learned. go for more counselling sessions with auntie cynthia... she told me to give you guys more time n i have. listen to what she tells you cos you're gonna need it with the 2 other kiddies. i don't wanna see them end up like me.
counselling isn't for insane nuts like me, cos i can control my insanity... its for overreactive weirdos like you who can't control themselves.
Labels: angst, frustration, teenage life