Rainbow Vodka Sprinkles ;
whatsername
justa normalgirl
18teen and exasperated
straightly
her
would crave for [tequilasunrise] or [anyfruitycocktail] in times of depression or upsetness
or craftwork & literature, depending
erratic and admitting it :p
Delectable Martini Chocolates ;
caramellic
mooooovies^
sprees of silliness
music
ology
chocoholic. BIG TIME
DONUTSSS!!!
appley pies~
swing
swings
dance
dance
photographica
laughter loving
makeup-o-matic
love
seeking
no more




animals are the
love
, esp
PENGUINS
Infectious Toxic Kisses ;
Zesty Lemon Slices ;
carmen
fefe
james
joan
kenneth
melody
sawwah
shitzuRAH
tabss
tina
yiwenn
myARTSYthingies
TILATEQUILA
TILA'S HOTSPOT
*she reads-
XIAXUE
Popped Cherries & Lipglosses Lies ;
February 2005
March 2005
April 2005
May 2005
June 2005
July 2005
September 2005
October 2005
November 2005
December 2005
February 2006
March 2006
April 2006
May 2006
June 2006
July 2006
August 2006
September 2006
October 2006
November 2006
May 2007
June 2007
July 2007
October 2007
November 2007
January 2008
February 2008
March 2008
April 2008
May 2008
August 2008
September 2008
October 2008
November 2008
December 2008
Tequila Shots ;
Get a Fortune Cookie for your page!
#2293 on the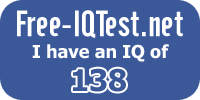 Free-IQTest.net -
Free IQ Test
Dancefloor Anthems ;
give it some time to load. toggle around with the buttons, that might actually help the loading process (and your boredom). turn up your speakers. if you're not gonna stay here for my entries, im pretty sure you will, for the
music
:D and the fortune cookie too :p
BarTENDERS ;
desi
gner.
pic
tor
ial
s.
software.
this sucks... BIG time T.T
Saturday, September 02, 200612:28 AM
blehhs today is like a
bad
bad
bad
bad
bad
bad
day for me... no don't be deceived by the seemingly cheerful colours i used to colour the 'bads'... i am seriously in a super mood today =[ eh i think i put the wrong face there... rarhs i dunno how to put the angry one la...
hmmm lets see... first up i lost my ez link card how wonderful right? yeahs n i have no idea how i lost it... there's no way i put it in my bag cos it was in my pocket when i boarded the 913 bus... i even used it on the bus please... but when i went on the 901 bus i realised my pocket was empty n yeah thats when everything went wrong... rarhs thank goodness camel n hareni were on the bus so they sorta spared me some money for the bus fare (i forgot to bring my wallet out)... but its so sad... my pretty neoprints, consession pass n mcdonalds points are all GONE. wheh :'(
then on the bus i started getting this splitting headache which made me wanna throw up everywhere... stupid thing...
then that stupid headache sorta like blocked up my thinking so i think im gonna totally flunk my geog mock now... i actually wanted to hurl all over the mock paper... but heheh i didnt use a cheat sheet see im so honest =] whats the point in doing a mock with a cheat sheet? its like testing you on how much you've copied from the textbook -.-''
after the test i went to look for ms sharifah to take back my other art board to paint at home... n she wasn't around!!! oh why oh why... just when i need to chiong to do my art, she aint around... oh yeah n my dear bro siu long forgot to photocopy the art prelim question paper for me... he'd better remember to type it for me cos my life depends on him now =[
yeah so after i tried looking for ms sharifah but to no avail, cheesan told me that there was a bb camp going on in sch now... gosh i so happie n excited to see my eye candy la =] but sadly, after like 5-10 mins of standing around, i didnt even get the chance to see his back =[ sucky day...
so fine i left sch in a sad state... then i dunno why but i just started laughing... for absolutely no reason for 15 mins... just to cheer myself up again i guess... but cheesan said i was crazy n that she didnt know me =[ meanie... i was planning on going to the bus interchange to make a report then call n see if my dad could send me home but NOOOO... he said he couldn't drive the car out now (when i went home i knew why... anyone with a dim bulb could've guessed...) so i had to borrow MORE money from cheesan to pay the bus fare home =[ think i owe her more that a buck now...
yeah so anyways for now i'll have to wait n see if the people at the bus interchange n train station can find my card... if not i'll have to get a dumb replacement at some funny stations =[ boo i don't want la... n yeah 2 people made my day despite all this crap... yeah cheesan is definitely one of them... she waited for me to finish the mock (well since drey left i guess its the only reason why she'd wait for me right lols=]), put up with my crap n insane laughter, spared me cash for the bus fare n let me koup one of the seaweed chicken =] fine i shall say this MUMMY YOU ROCK =] hahax but i diamond la lols =] n yeah another is someone who was so nice n sweet to offer to take me home from woodlands even though he was like on the train from yio chu kang on the way home from a tiring parade rehearsal... yeahs just wanna say YOU ROCK TOO <3 color="#000000">gonna like take a nap now cos the headache's screwing my brains up n the noise my parents are making are just adding on to the headache... ugh anyways gotta get going... fishy stuff about the fish tank going on in my house now -.-''
P.S:(oh yeah my dad was dealing with the fish tank n the plants in it... thats why he couldn't fetch me home from causeway point -.-'')
Labels: frustration, pet fish, teenage life, wost day ever