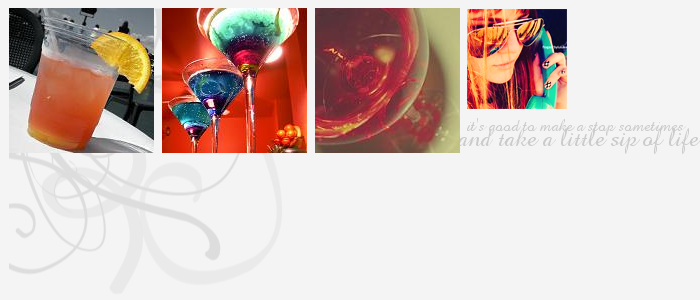 Rainbow Vodka Sprinkles ;
whatsername
justa normalgirl
18teen and exasperated
straightly
her
would crave for [tequilasunrise] or [anyfruitycocktail] in times of depression or upsetness
or craftwork & literature, depending
erratic and admitting it :p
Delectable Martini Chocolates ;
caramellic
mooooovies^
sprees of silliness
music
ology
chocoholic. BIG TIME
DONUTSSS!!!
appley pies~
swing
swings
dance
dance
photographica
laughter loving
makeup-o-matic
love
seeking
no more




animals are the
love
, esp
PENGUINS
Infectious Toxic Kisses ;
Zesty Lemon Slices ;
carmen
fefe
james
joan
kenneth
melody
sawwah
shitzuRAH
tabss
tina
yiwenn
myARTSYthingies
TILATEQUILA
TILA'S HOTSPOT
*she reads-
XIAXUE
Popped Cherries & Lipglosses Lies ;
February 2005
March 2005
April 2005
May 2005
June 2005
July 2005
September 2005
October 2005
November 2005
December 2005
February 2006
March 2006
April 2006
May 2006
June 2006
July 2006
August 2006
September 2006
October 2006
November 2006
May 2007
June 2007
July 2007
October 2007
November 2007
January 2008
February 2008
March 2008
April 2008
May 2008
August 2008
September 2008
October 2008
November 2008
December 2008
Tequila Shots ;
Get a Fortune Cookie for your page!
#2293 on the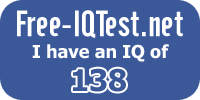 Free-IQTest.net -
Free IQ Test
Dancefloor Anthems ;
give it some time to load. toggle around with the buttons, that might actually help the loading process (and your boredom). turn up your speakers. if you're not gonna stay here for my entries, im pretty sure you will, for the
music
:D and the fortune cookie too :p
BarTENDERS ;
desi
gner.
pic
tor
ial
s.
software.
jerk
Wednesday, May 31, 20065:53 AM
i don't care if u dunno what's my blog's link or whether you're reading this now or whether you even know that im typing about you. i don't care. it's just that i hate to see my friends cry over stuff that upsets them n that they totally don't deserve. n apparently you so happen to fall into that category.
the category of the stuff that my friend doesn't deserve.
your logic is so screwed up i seriously wonder what goes on inside up there... n how on earth she can put up with you for so long despite you being so unreasonable n such a moron at times. wait hold that thought, its MOST of the time actually... admit it you were a total loser when she dumped you... you were crawling all over the place like a measly little worm begging for mercy at the salvation army...
now that the 2 of you are back together, you seem to be riveting back to your old ways... guess your "i'll change for the better" promise came only with a 1 to 2 months warranty, and after that we'll just have to keep guessing... dontcha ever learn? *ponders*
she's too good for you isn't it? last word before i log out: freak she doesn't deserve you. not an ounce of you is worth her...
Labels: angst, friends, puppy love